Scoliosis Rehabilitation in Miami
What is Scoliosis?
Scoliosis is an abnormal curvature of the spine. It may cause backache, shoulder pain/discomfort, or numbness in the legs. It can be due to many factors, including poor posture, genetics, bone spurs, muscle imbalance, among other causes. Most cases of scoliosis require treatment to reduce pain and improve the patient's quality of life.
If you have a significant curve in your spine, walking can become difficult or impossible. For this reason, many people who have had this problem for a long time decide it is time for some physical help. A skilled physical therapist will correct the underlying muscles and bones that support the curve and help you regain the use of your legs.
Depending on the severity of your condition, surgery might be recommended. However, physical therapy post-surgery to get you back in shape is equally important. Our scoliosis chiropractor in Miami offers post-scoliosis surgery rehabilitation to walk you through your recovery journey. Schedule an appointment today.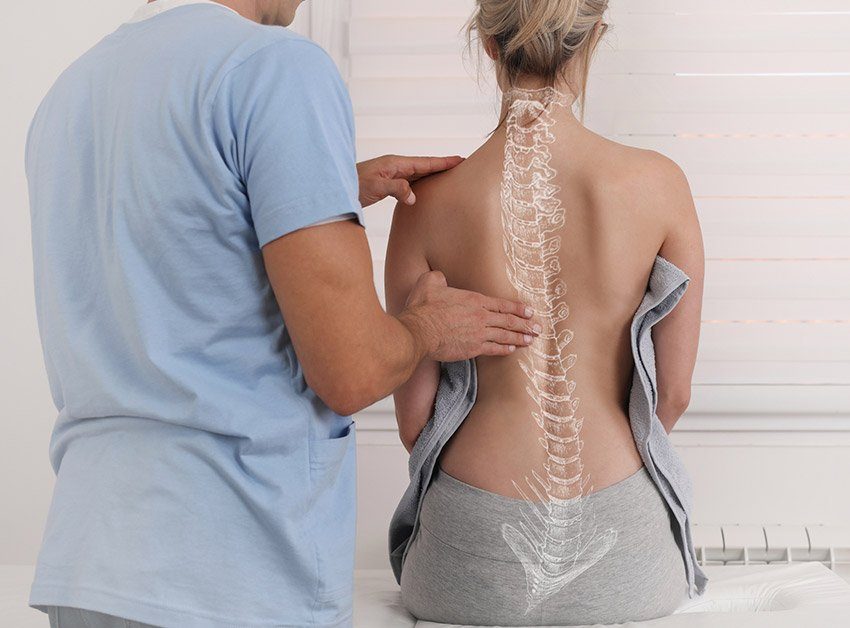 How Do You Get Scoliosis?
Scoliosis is often caused by a lifetime of slouching or imbalanced muscles. It can develop at any age, but it most commonly occurs in children and young adolescents. Scoliosis can be classified as functional or organic, which means it can either be caused by an abnormality elsewhere in the body or a spinal abnormality present since birth. Regardless of the cause, scoliosis must be corrected early to avoid further complications.
Types of Scoliosis
There are several types of scoliosis, some of which include congenital scoliosis, adolescent idiopathic scoliosis, neuromuscular scoliosis, syndromic scoliosis, and De Novo scoliosis.
Additionally, spinal scoliosis can present itself in different ways depending on your age and general health.
The Signs of Scoliosis May Include:
Curvature in the middle portion of the back will be more visible when you bend forward or to one side, rather than standing straight.
Asymmetry in the torso's appearance.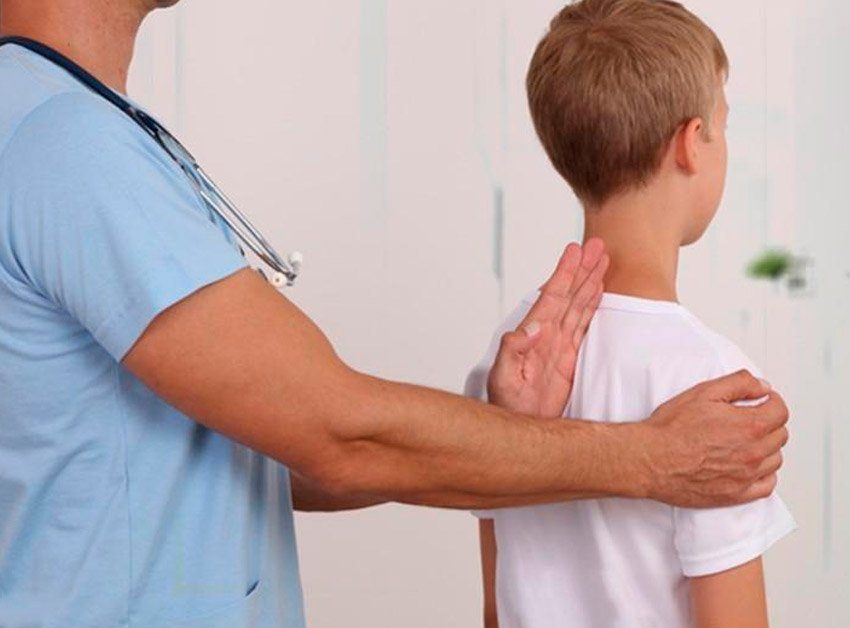 Scoliosis Treatment
The care of your spine begins with physical therapy. This is done to develop strength, balance, and range of motion in the spine. Our scoliosis intensive rehabilitation continues until the individual can walk independently. It is also important to use medication when needed to treat side effects from physical therapy. Scoliotic patients experience varying degrees of pain depending on the severity of their curvature. While some patients are relatively symptom-free, others suffer from extreme back, neck, and leg pain. If you have been diagnosed with scoliosis, then you may be facing an uphill battle to regain strong muscles and bones.
If you are experiencing some type of numbness and/or tingling in your extremities, there is no need to worry. Regardless of your situation, our chiropractors can help you. At Silverman Chiropractic, we find efficacious methods for restoring energy flows through the body to restore functional capabilities and freedom from pain. We rely on knowledge, skill, and attention to detail to provide you with customized treatment that will help you regain full range of motion.
Chiropractic and Physical Therapy for Scoliosis in Miami
At Silverman Chiropractic and Rehabilitation Center™, adults and children with diagnosed scoliosis can receive chiropractic rehabilitation treatments in Miami. We are a full-service chiropractic center that provides scoliosis rehabilitation along with other medical care. Our goal is to facilitate an enjoyable and productive experience for our patients by providing appropriate care at an affordable price. Call us for more information at 305-999-5966 or contact us online.