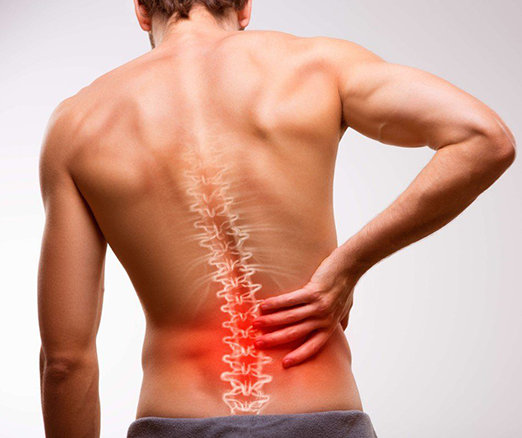 Some of the most effective ways you can mitigate the pain from your back are:
Stretches for Lower Back and Hip Pain
There are different stretches for lower back pain and severe lower back pain that you can do if you're struggling to manage the pain.
Knee Rolls: Lie on your back with your knees pointing to the ceiling. Slowly roll them to your side and hold them there for a few seconds before raising them to the center again. Repeat the process on the other side.
Pelvic Tilts: While lying on your back in bed, hold both hands on your hips and slowly tilt them towards the mattress. Slowly tilt your hips so your back flattens into your mattress. Hold it for a few seconds before doing the same on the other side. Return to a neutral position for a short while and repeat the process.
Single Knee Hug: This exercise involves lying prone and bringing your leg up to your chest in one fluid motion. Lie on your back and slowly bring your knee up to your chest while keeping your other knee putting up towards the ceiling. Bring it back down to a resting position before repeating the process with your other knee.
Double Knee Hug: While lying on a soft surface, bring your knees up close to your chest. You can wrap your hands around just below your knees to help achieve a deeper lift if you feel comfortable doing so. Slowly release back to a resting position before repeating the motion.
These exercises can help alleviate the pain associated with several conditions including a pinched nerve in the hip and general back muscle pain.